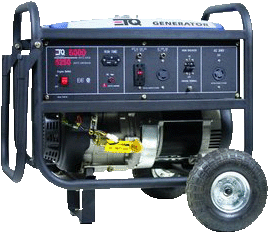 5500 Watt Generator
5500 Watt Generator
Rent this top of the line, trusty generator when you are in need of a power source. Whether your event is in the park, the back part of your large yard, or anywhere power is needed, electricity is always available with this generator.
PLEASE NOTE: If your power outlet is more than 75' away from the inflatable, a generator is required.
Take advantage of this electrifying deal!
Includes: Generator, Gas, and 100' Power Cord
Cupcake Bounce and Party Rentals - 208.917.2252